THE IDEA OF INSTALLING A WINDOW SEAT MIGHT SEEM EXTRAVAGANT BUT CAN ADD A STYLISH TWIST TO YOUR BEDROOM.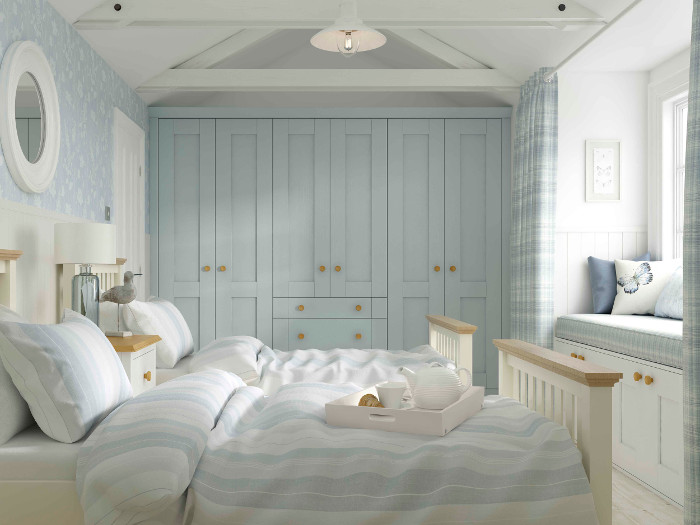 Shown above between the two walls of a window alcove, by using cabinets that coordinate with wardrobes and bedsides. Why not have take a look below to see some of the benefits that a window seat can offer to your bedroom.
In many bedrooms, space is at a premium, so finding extra storage can be a challenge. A window seat with an empty cavity below offers a large amount of storage that is hidden from view.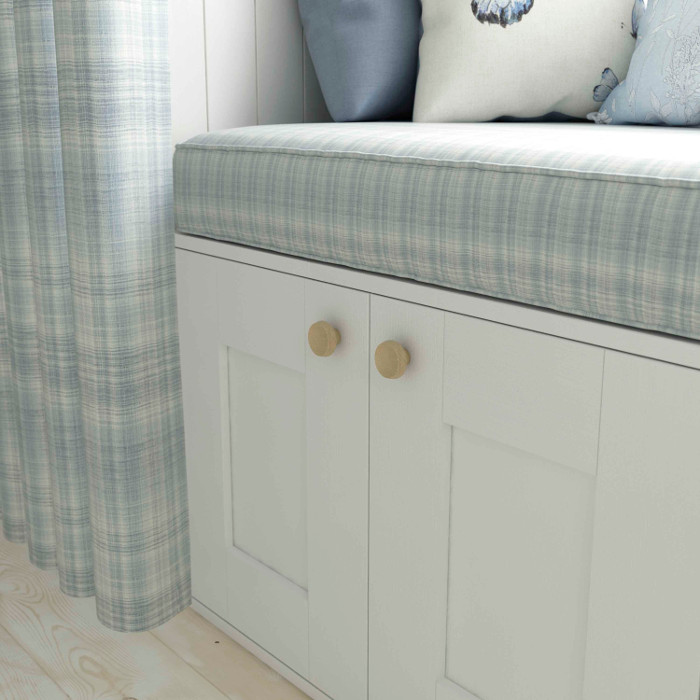 Window seating is the smart way of transforming underused or even 'dead' spaces in a bedroom to functional and stylish areas.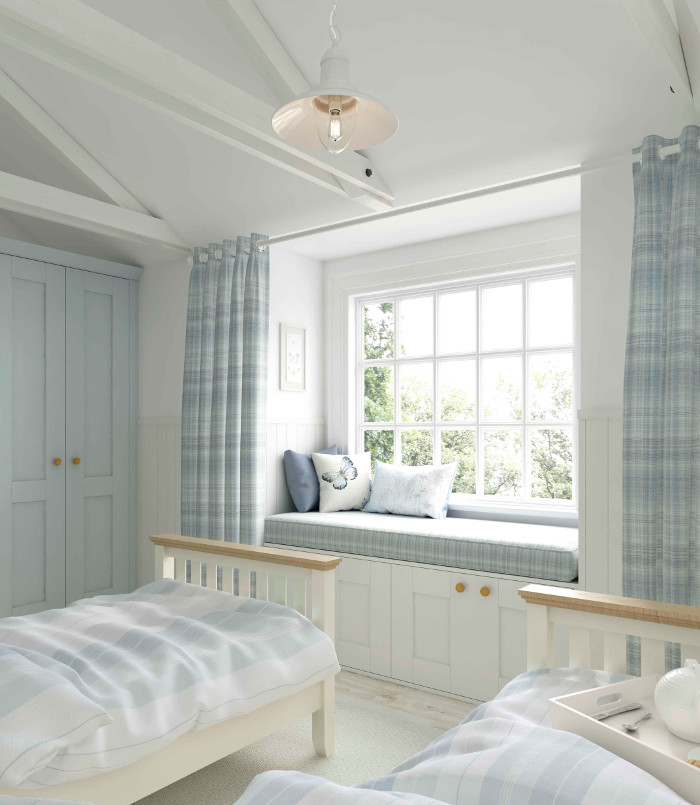 Window seats are extremely versatile and suit all styles, from contemporary to traditional. Space specifically designed for relaxing, especially in a bedroom, is a fantastic opportunity to get that hotel-feel at home.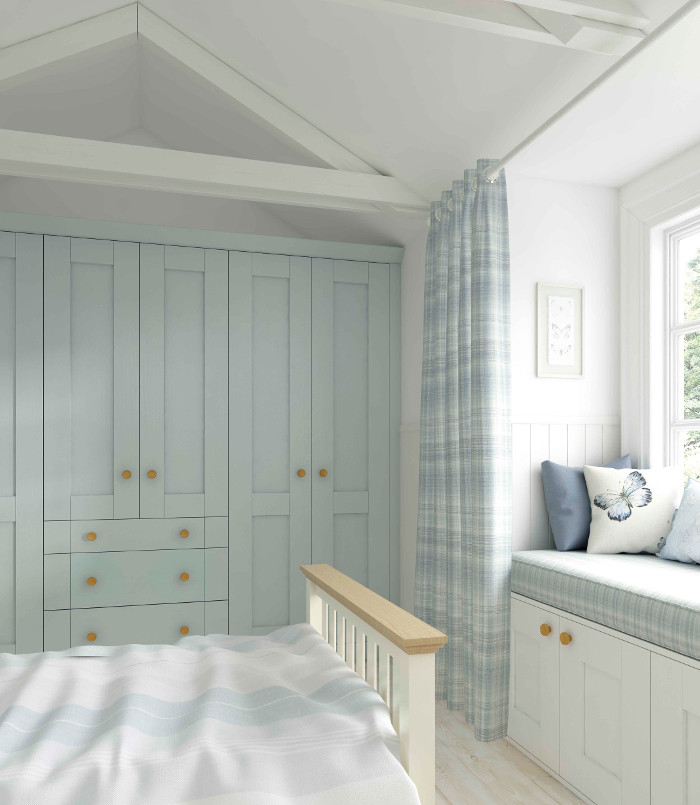 To finish your design, add a tactile fabric or plush cushions in your favourite Laura Ashley fabric or design to complement your bedding and curtains.